"I want to tell everybody that it is not so difficult to become an entrepreneur. I hope that my story can make people more daring regarding entrepreneurship. Because if I can, then anyone can, too…"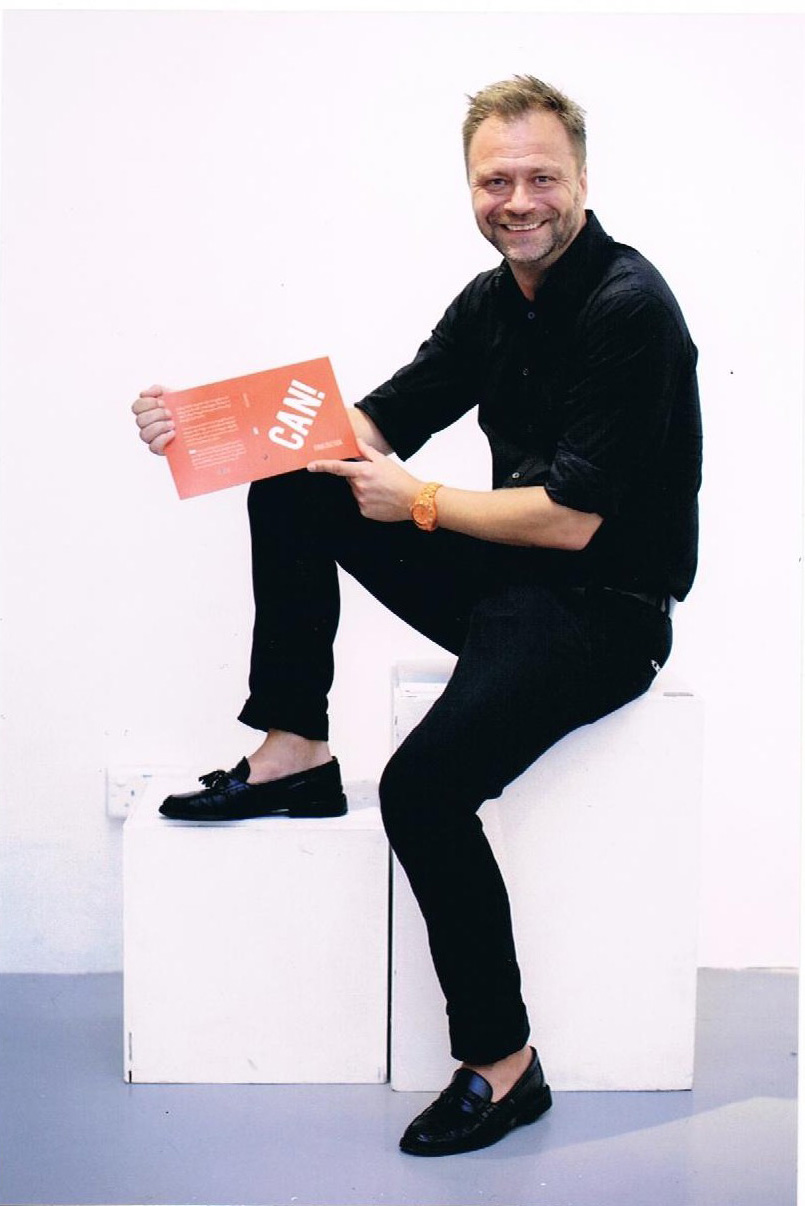 Synopsis:
"A daring Swedish entrepreneur makes the big leap to move across the world to sunny Singapore.
His mission: to realise his dream of bringing Scandinavian design & lifestyle to Southeast Asia.
In this hectic journey, he hunts in the urban jungle for a vibrant shop space, wades through a river of obstacles
and tackles head-on the personalities and quirks of the Singapore independent retail industry.
Jonas Ericsson jumpstarts the venture and STYLE:NORDIC was born.
Can! is his story of daring ambitions and wild inspiration. It is an in-depth look at the theories & philosophies within business of today, showing that ANYONE can be an entrepreneur with a bit of optimism, creativity and a strong vision.
So what are you waiting for? Be curious and hungry!"
"Can! – the story of when I became an international entrepreneur"
The book is about how easy it can be to become an entrepreneur, and of  course my success story from running my company, Style:Nordic, in  Singapore for quite a long time. It is about how it all started, from  idea to exit. Facts on what theories saying you should do combined with  my personal story of what I actually did to make it happen.
I have been writing the book with the aim to make people open their  eyes for entrepreneurship. To take away some doubts and hopefully to  make people dare to start thinking more open about doing things on their  own, or to improve their current work situation. To see daily things in  a new perspective. If I can, anyone can!
Since I was working with design and designers, I saw that many of them  didn't look at themselves as the entrepreneurs they already are.
Furthermore, many of them don't have export in their mindset, which I  know has become more important for both our countries. This situation is  not valid only for designers, but for a lot of people with ideas or  small companies. They are stuck in the daily chores, and need to have  other perspectives as well.
I hope this book can help them to go further with their ideas, and not  be afraid of looking at new markets too.
The perspective of "CAN!! – The story of when I became an international  entrepreneur" is both Swedish and Singaporean. Swedish since I'm a Swede  and Singaporean since I was doing my venture there. I learnt a lot from  doing businesses in Singapore, and I also learnt that the countries many  times share the same type of problems. We are both small countries when  it comes to population, so we really need to take advantage of what we  have, and try to get it out on new markets since our own are too small.
I write a lot about Singapore and how easy it is to open an enterprise  there. How positive and energetic the market is, and how you as a small  entrepreneur can benefit from that. The book has over 250  pages divided in seven chapters:
–        About myself – who am I and what have I done before?
–        The story short – from idea to exit
–        Design – what value I saw in Scandinavian Design (which
actually can go for any design)
–        Being an entrepreneur – facts and theories together with how I
did it, business idea and plan
–        Market and marketing – facts and theories mixed with my
success story, Singapore, research, analysis's, hands-on work
–        Doing business – how is it to run a company on daily basis?
Management, culture, markets, suppliers and so on
–        Export – how one can use today's social networks to get to
know new markets.
I work together with Books Actually and Kenny Leck in this project, and they will do the design and publishing and also help out with marketing and distribution of the book. It feels fantastic and I'm so excited.

As I mentioned to you I will do talks about my book, and of course about my special areas such as entrepreneurship, business development, design and other relevant issues within the lifestyle industry. It would be lovely if maybe your company would like to have me as a speaker for relevant groups. Let me know what you think. I hope to get clients and projects for myself and my company within both Scandinavia and Singapore in the near future.
Cheers/ Jonas